Windows Virtual Servers
Real Performers
Our high quality Windows VPS hosting service is unmatched in reliability, price and quality. Our package is powered by Dual Xeon E5-2620 architecture. This allows us to provide our customers with the best service. It comes with the latest in raw processing power and server software. When you are looking for an advanced Windows VPS host, VPSswift will be your best choice.
With the reliability and flexibility of dedicated server hosting at an affordable prices, VPSswift's Windows VPS service is considered the best in the world. We even provide backend compatibility for website hosting, software communications, game server systems and any other protocols.
With advanced and high end Windows server configurations and 99.9% uptime, you won't find a better service than VPSswift. We offer our affordable Windows VPS services in the United States, Germany and Switzerland. You can also get unmetered bandwidth with our package.
Unfortunately, there are still many people who do not have a clear understanding of VPS. A Virtual Private Server is a hosting service offered by ISPs or Internet Service Providers to customers or a virtual machine provided by ISPs . The server can even be used by a user or customer.
It is worth mentioning that a virtual server can also be used without experiencing any problems. In addition to this, there is no need to pay a high or unreasonable price for a dedicated Virtual Private Server. In fact, you need to pay a minimal monthly fee. In simple terms, a Windows VPS is the one that uses Windows operating system.

Flexibility
Are you looking for total flexibility to adapt the power of each VM? The VPSswift service is the perfect solution.

Power
Guaranteed Dedicated RAM. All RAM and Disk resources are dedicated and cannot be oversold.

Money-back guarantee
Try our services today! All new customers enjoy our services with an unconditional 14-day money-back guarantee.
Windows Plans
Available locations:

USA, Los Angeles,

Switzerland, Zurich,

Germany, Nuremberg.
Our 64-digit servers of the Windows 2008 version combine the familiar interface of the most popular operating system in the world' with a wide set of functionality.
Test speed and ip
here
Get Linux VDS server with VPSswift today!
WinVps 1
Starting at
$
10
/mo
1 Core
1 GB RAM
HDD 25 GB
Unmetered* Bandwidth
WinVps 2
Starting at
$
20
/mo
2 Cores
2 GB RAM
HDD 50 GB
Unmetered* Bandwidth
WinVps 4
Starting at
$
40
/mo
4 Cores
4 GB RAM
HDD 80 GB
Unmetered* Bandwidth
Need help? Contact with our technical support. CHAT NOW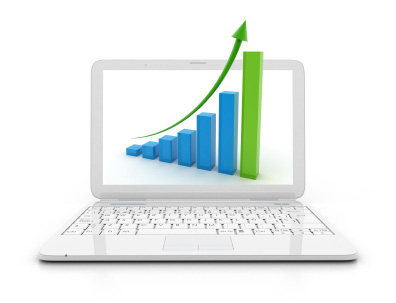 Benefits of Windows VPS Service
Monitor your server services via web browser or the mobile app
Windows VPS servers offer numerous benefits over other alternatives available in the market. Our Windows VPS server is compatible with .Net software. Due to this, programmers find it easy to write backend applications and software to manage software communications, custom data services and automation. These features may be difficult or complex to implement on Apple or Linux server architectures.
Moreover, most people are familiar with Windows. Thus, configuring new profiles and services becomes very easy. Additional comaptibility with ASP.net allows programmers to create interactive, media rich content without any problems.
When you are using Windows, troubleshooting is also easy. Our customer support team is always happy to help. If you experience any problems, you can reach our customer support team anytime.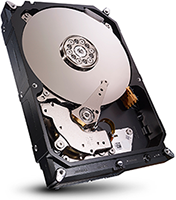 How to Get Started?
Local and Backup on remote server
In order to get started with VPSswift Windows VPS service, you just need to sign up and log in to an account. This allows you to easily set up, configure and install a wide range of powerful and advanced Windows web services, including ASP.net, XAMPP, IIS and many others.
Included Features and Services
In case the arisen problem of the technical plan occurred because of systems, or the technologies controlled by us, payment from you will not be charged.
Related Information
Are virtual servers the same as VPS?
Compare and contrast virtual servers and virtual private servers.
Flex Images
Provision server images interchangeably on virtual and bare metal servers
Stock up on Storage
Learn about the storage solutions you can add to your cloud hosting environment.
Use the sliders above to pick your Cores, RAM, and Primary Disk size. Then choose your preferred billing method and customize your server.